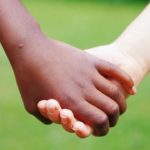 Please join us on Saturday, February 5 at 7:00 p.m. for the next evening of our ongoing dialog on the spiritual aspects of race, diversity and inclusion, entitled "Let's Talk – Spiritual Conversations on Race Unity," sponsored by the Bahá'ís of Everett. We meet every first Saturday of the month from 7:00 to 9:00pm Pacific time.
The topic for this month's discussion is "Bring Thyself to Account each day."
Jesus: "I tell you, on the day of judgment people will give account for every careless word they speak, for by your words you will be justified, and by your words you will be condemned." Matthew 12:36-37 (ESV)
"So then each of us will give an account of himself to God." Romans 14:12 (ESV)
"Whoever chooses to follow the right path, follows it but for his own good; and whoever goes astray, goes but astray to his own hurt; and no bearer of burdens shall be made to bear another's burden." Quran 17:15
"O SON OF BEING! Bring thyself to account each day ere thou art summoned to a reckoning: for death, unheralded, shall come upon thee and thou shalt be called to give account for thy deeds." Bahá'u'lláh, Hidden Words #31 from the Arabic
Our goal is to further our collective understanding around these complex social issues; to guide us to positive action; and toward the achievement of real, lasting change. The evening's program begins with a brief inspirational and devotional.
Here is the Zoom ID and link:
Join Zoom Meeting:
Meeting ID: 722 536 6869
or via link:
https://us02web.zoom.us/j/7225366869
We look forward to seeing you.
Warmest Regards,
The Bahá'ís of Everett
To see past events in the "Dialog: Race, Diversity, Inclusion" series, Click Here