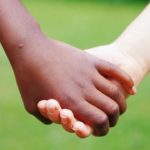 Please join us on Saturday, January 1st at 7:00 p.m. for the next evening of our ongoing dialog on the spiritual aspects of race, diversity and inclusion, entitled "Let's Talk – Spiritual Conversations on Race Unity," sponsored by the Bahá'ís of Everett. We meet every first Saturday of the month from 7:00 to 9:00pm Pacific time.
In this month's episode we will share the video, "Unity in Diversity" developed by the King County North Bahá'í community, and discuss in particular Paragraph 10.
Paragraph 10
"We believe that the tribulations now encompassing much of the world are the symptoms of humanity's failure to understand and embrace our essential oneness. The interrelated threats of climate change, gender discrimination, extreme wealth and poverty, unfair distribution of resources, and the like, all stem from this deficiency and can never be resolved if we do not awaken to our dependence upon each other. The world has contracted to a neighborhood, and it is important to appreciate that what we do in America impacts not only our own country, but the entire planet."
Questions for Paragraph 10
With whom can we begin to have honest and truthful discourse centered around the issue of race in America? (For the purpose of practice, think of a person(s) with whom you could have a meaningful conversation)
In what ways are global issues, such as, climate change and extremes of wealth and poverty, symptoms of humanity's failure to understand and embrace our essential oneness?
What are some examples of the world being contracted to a neighborhood and the interdependency of nations?
If we are contracting into a neighborhood and we recognize that we are dependent on one another, what might be the neighborly thing to do?
Discuss some initial steps to take and how a group might begin the process.
If you wish to view the "Unity in Diversity" video in advance, here is the link:
youtube.com/watch?v=TQAYt3VZrWs&+=5s
Our goal is to further our collective understanding around these complex social issues; to guide us to positive action; and toward the achievement of real, lasting change. The evening's program begins with a brief inspirational and devotional.
Join Zoom Meeting
https://us02web.zoom.us/j/7225366869
Meeting ID: 722 536 6869
"Racism is a profound deviation from the standard of true morality. It deprives a portion of humanity of the opportunity to cultivate and express the full range of their capability and to live a meaningful and flourishing life, while blighting the progress of the rest of humankind. It cannot be rooted out by contest and conflict. It must be supplanted by the establishment of just relationships among individuals, communities, and institutions of society that will uplift all and will not designate anyone as "other". The change required is not merely social and economic, but above all moral and spiritual."
—The Universal House of Justice, from a letter dated 7/22/20 to the Bahá'ís of the United States.
We look forward to seeing you.
Warmest Regards,
The Bahá'ís of Everett